UN(MAKING)

un(making) provided digital space during the COVID-19 pandemic to engage students from marginalized backgrounds in media making and discussions of community building. un(making) was a collective effort to reimagine social possibilities and popular narratives.
in spring 2021, the first un(making) workshop, un(making) community cards, was run with the support of the MCC MediaLab.

the un(making) community cards were inspired by The Black School's process deck, exploring the intersections between art, education and activism. After 3 months of research, designing, planning and outreach, the event was held on April 7th, 2021. Participants were provided a basic card template and followed along with a Photoshop workshop.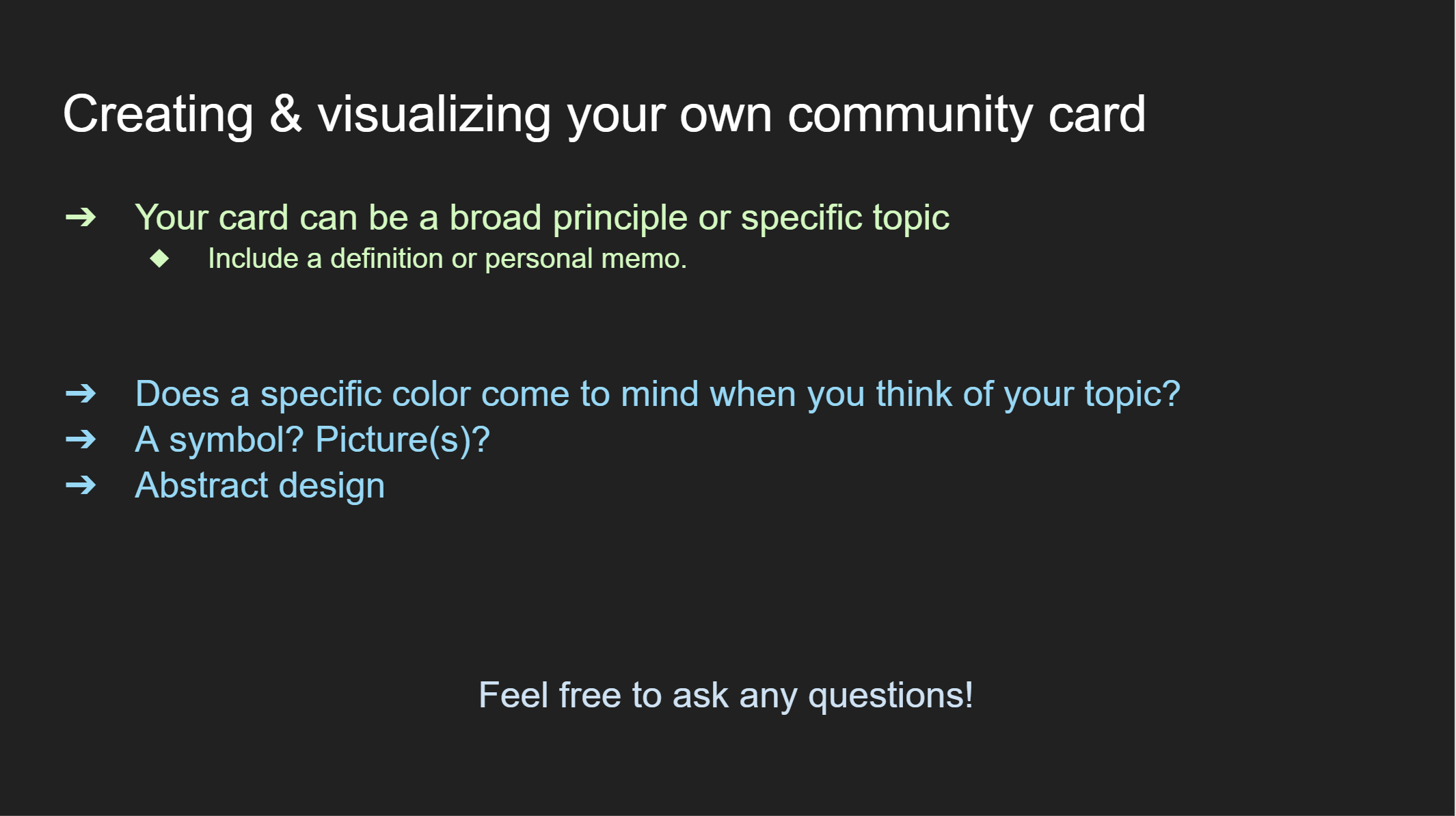 both cards read: "triple consciousness - based on W.E.B. DuBois' "double consciousness," triple consciousness is the reality of having to view oneself through the lens of America, blackness and womanhood (femmeness)."

in fall 2020, the second un(making) workshop, collage as collaboration, was held, again, with support of the MCC MediaLab.


un(making): collage as collaboration was inspired by the work of collage artist Jazz Grant.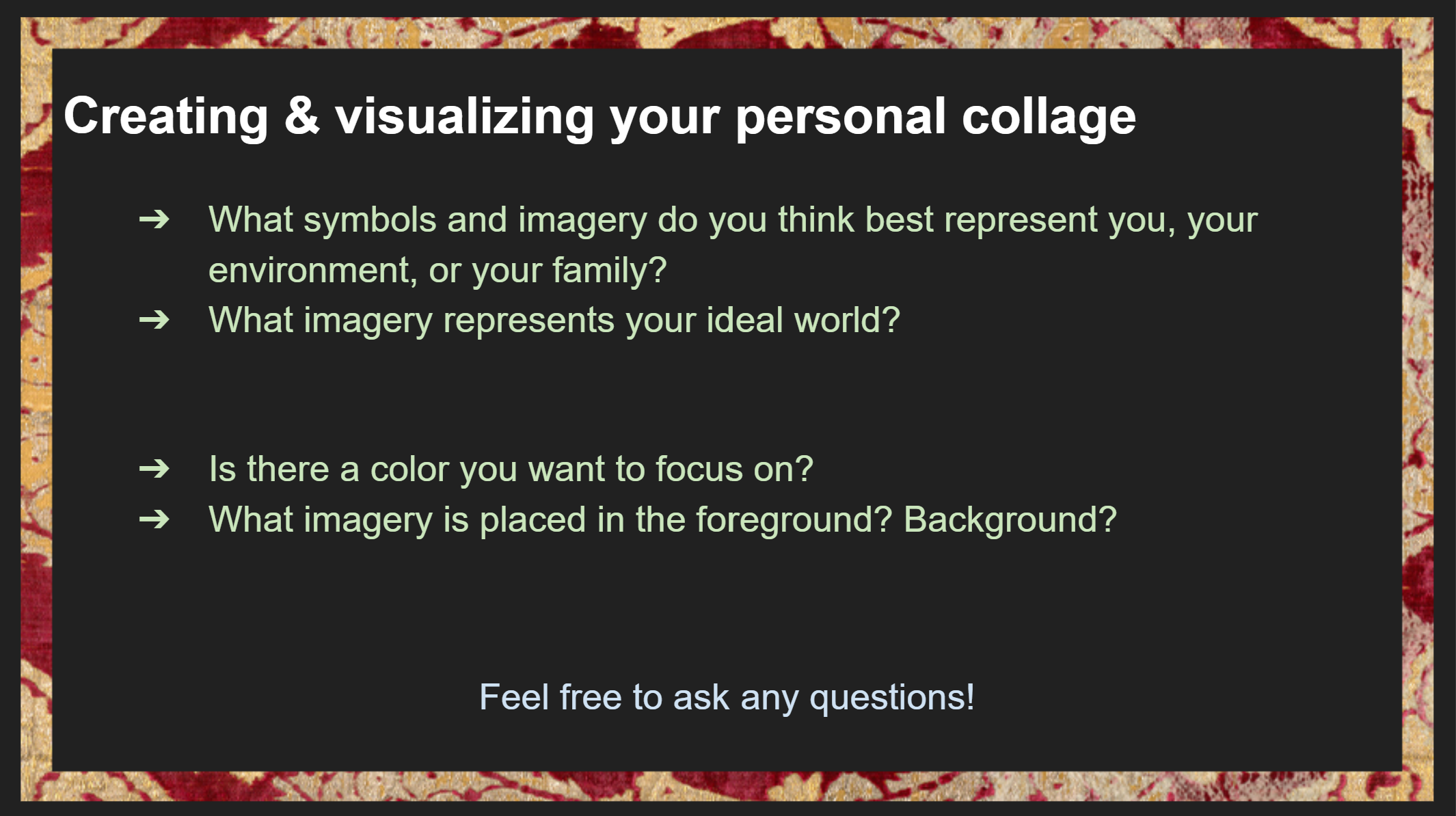 software::
Photoshop, HTML/CSS

work in collaboration with::

MCC MediaLab